Stars and Stripes – Fort Campbell green beret that saved injured woman from drowning wins Private's Medal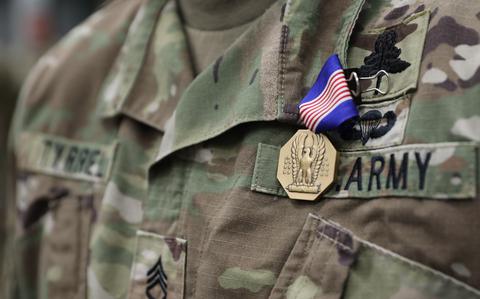 Sgt. Ian Tyrrel receives the Soldier's Medal for Heroism on July 14, 2021, in Fort Campbell, Ky. Tyrell received the medal for saving the life of an injured woman on what was supposed to be a relaxing kayaking trip on the river Tennessee Red. (Daniel Mariscal / US Army)
A Special Forces medical sergeant received the Soldier's Medal for saving the life of an injured woman on what was supposed to be a relaxing kayaking trip on Tennessee's Red River.
The medal was pinned to Staff Sgt. Ian Tyrrel's chest on July 14 by Major General John W. Brennan Jr., commanding general of 1st Special Forces Command (Airborne), 5th Special Forces Group (Airborne) said in a statement. It is the service's highest honor for bravery at the risk of one's own life outside of combat.
"One of the great things we get to do is recognize bravery," Brennan said during a ceremony at the Deeks Language Lab in Fort Campbell, Ky. "It's common to recognize our soldiers in a combat zone. , but what Master Sgt. Tyrrel did is not common.
Tyrrel had recently arrived at Fort Campbell in August 2019, his first duty station after completing the Special Forces Selection and Assessment Course, when he and a friend decided to take a trip to the State Historic Park of Port Royal, according to the press release. The park is located several miles east of Clarksville, Tenn.
At some point during the day, they noticed a commotion in the water and saw a woman drowning. Tyrrel and his friend dived into the river and pulled it ashore.
Tyrrel determined that she had broken her leg when the current dragged her underwater. But a first responder who came to the scene did not have any of the equipment he needed to treat the injury, he said.
They were in a remote part of the river that was difficult for emergency medical services to reach.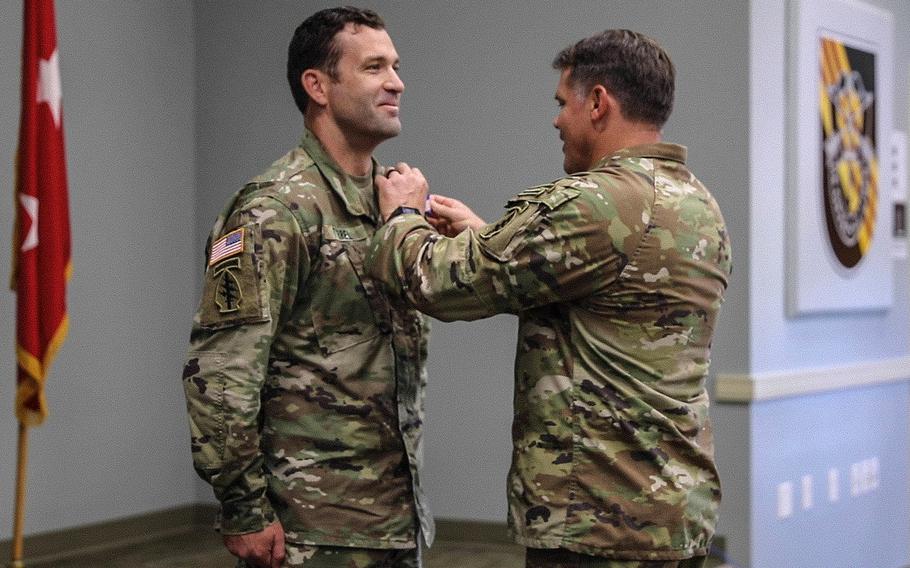 Sgt. Ian Tyrrel receives the Soldier's Medal for Heroism July 14, 2021, in Fort Campbell, Ky. Tyrell received the medal for saving an injured woman from drowning, during what was supposed to be a relaxing kayaking excursion on the Tennessee Red River. (Daniel Mariscal / US Army)
"The only thing I could find to make an improvised splint was the oar," Tyrrel said. He broke it and fashioned it into a makeshift leggings.
He continued to care for the woman until she could be loaded onto a life raft. He then helped the raft cross the rapids to an evacuation point, the statement said.
"He didn't think about it," Brennan said. "His training kicked off and he did what comes naturally to him. "
Tyrrell was humble about what he did, the general said, and "very bewildered by all the actions with the Soldier's Medal."
"But he deserves it," Brennan said. "I couldn't be more proud of him."
Anyone else would have done the same, said Tyrrel, who is posted to Bravo Company, 5th Group, 1st Battalion.
"The lady needed help," he said. "I helped her."